Ipswich Childrens Dentist
Ipswich Childrens Dentist
At Raceview Dental, Ipswich we have a dedcated children's Dentist who has extensive experience and training in the treatment of children. WE treat kids from all over Ipswich and surrounding areas.
We understand that your child's first dental visit can sometimes be a daunting experience and can form their opinion and attitude towards dental care for many years to come. On the first visit we try to provide parents and children with as much information as possible about their dental requirements.
We do this in a comfortable environment and in relaxed surroundings so your kids are completely at ease. Our wall paper in our kids treatment room has friendly cartoon animals, as pictured above. Our reception area has a dedicated children's playroom with iPads and various toys to keep kids of all ages entertained. Your child will feel welcomed from the very beginning of your visit to us. We also have overhead TVs with Foxtel so kids can watch Disney, Nickelodeon, Cartoon Network or other shows while we perform their dental treatment.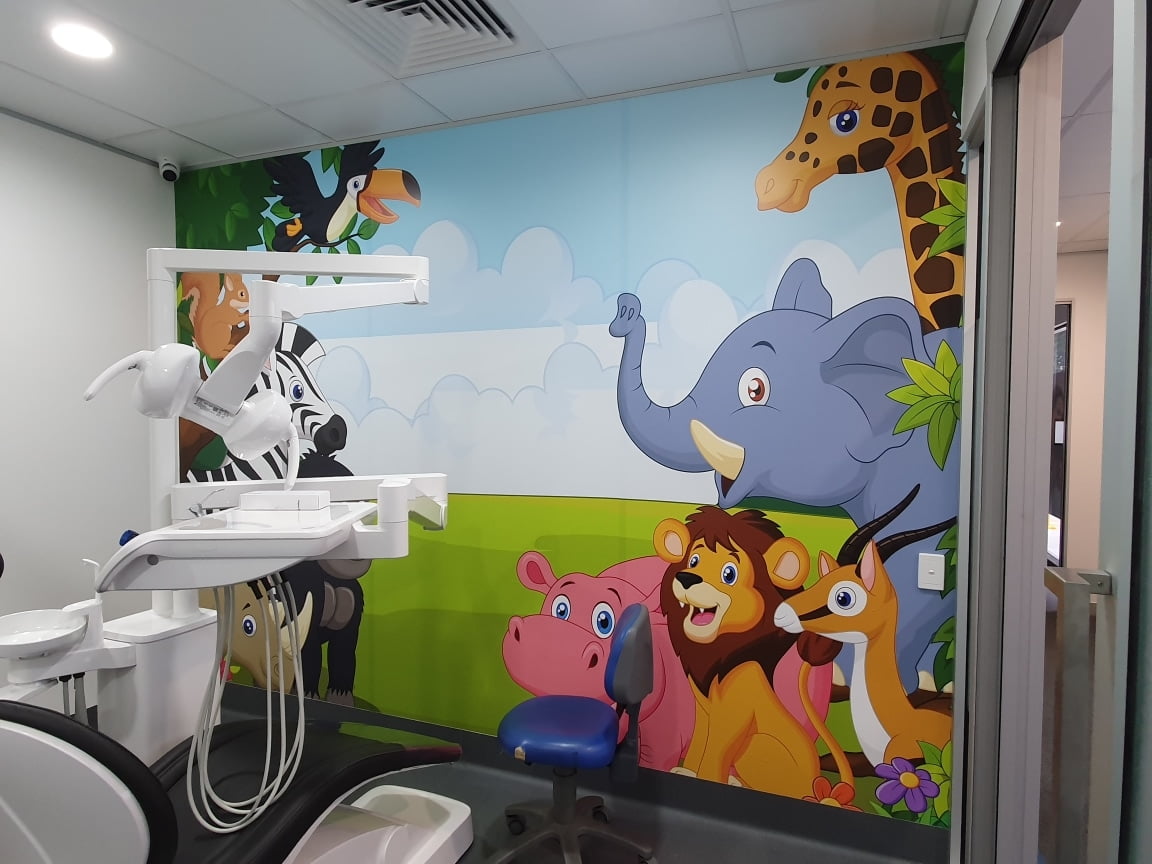 Our dedicated Ipswich Childrens Dentist also provides treatment under the Child Dental Benefits Scheme. Click here for more info.
We can also provide dental treatment for your child under a General Anaesthetic where they are put to sleep and monitored closely by a trained specialist anaesthetist. This is usually recommended for young children and those children who may be afraid of the dentist. When they are put to sleep, extensive and complex treatment can be done relatively easily.
Please call us on (07) 3202 4566 to book your child's appointment today. Please ask for our Childrens dentist for your child if you feel they have complex issues.