Toothaches and Dental Emergencies

At Raceview Dental Surgery, Ipswich, we understand the difficulties that our patients face when burdened with severe toothache or other dental emergencies. This can be extremely debilitating and cause severe physical and emotional stress. If you have ever experienced a severe toothache you will know how frustrating the experience can be. Everyday our dentists see many patients from the Ipswich region for toothaches and emergencies.
A number of years ago, our dentists decided to construct a "Toothache Policy" for Dental Emergencies Ipswichpatients from the Ipswich community.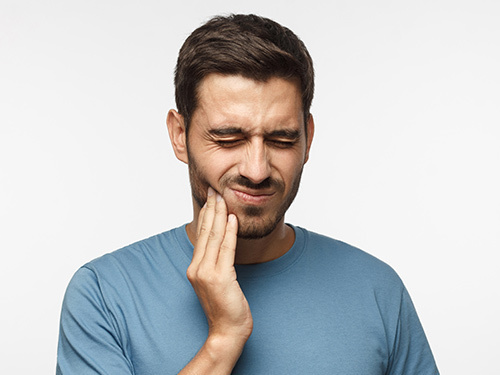 Whether you are a patient of one of our dentists or another practice in the Ipswich Area, we will ensure we see you on the same day or the following day for toothaches because we know the stress an untreated toothache can cause. Our dentists regularly see patients who have unfortunately had to wait weeks to see their regular dentist for a toothache.
At Raceview Dental Surgery, our policy ensures that whether you are one of our regular patients, or new to our practice, we will see you in a timely manner to ensure the best possible outcome and relief of pain.
At Raceview Dental Surgery, Ipswich, we are open late evenings and also weekends to give you ample opportunity to schedule your visit around work commitments as it is not always easy to rearrange your work schedule should a toothache strike! Many of our patients work in Brisbane so being an after hours ipswich dentist allows the convenience to visit us.
Please do not hesitate to contact us on (07) 3202 4566 should the need arise. Even if you have not visited us before, we welcome all new patients.