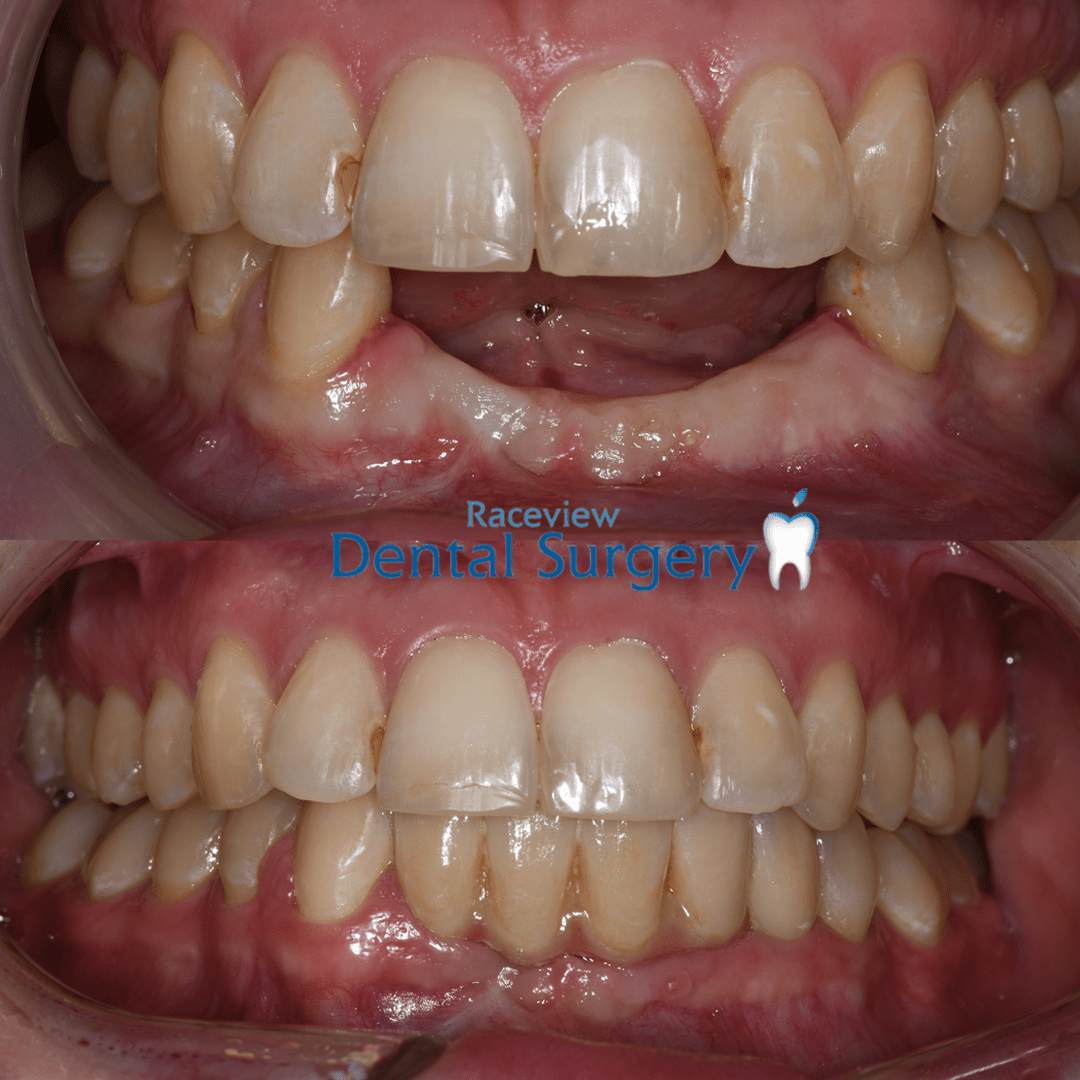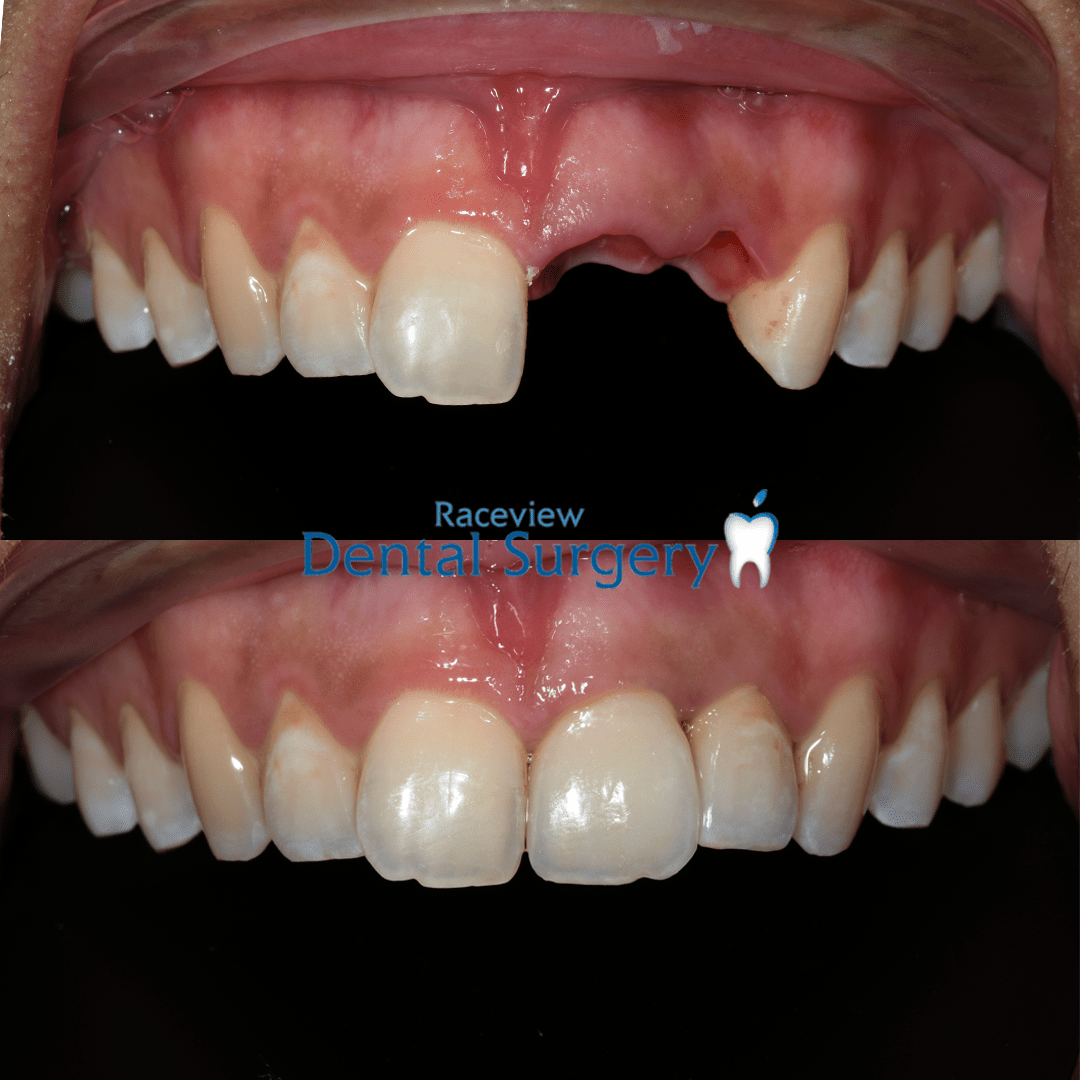 "Be one of the first 20 people to book and You Get
A FREE 30 Minute Consult to find out how!"
Did You Know: You can also get an early release on your superannuation to pay for your Dental treatments! Another reason why you can act now to get the smile of your dreams!
YES! I Want To Fix My Missing Tooth!
(LIMITED SPOTS AVAILABLE WON'T LAST LONG)
Raceview Dental are very experienced when it comes to
Dental Implants in Ipswich.
We offer a complete service for patients looking to replace cracked or missing teeth. Our dental implant solutions also help to stabilise dentures.
We are an excellent choice for anyone in the Ipswich, Springfield, Redbank, Lockyer Valley and surrounding regions for dental implant placement.
We also offer interest free and zero deposit payment plans so you can get the treatment you need today and pay it off over time!
Watch this video below to find out more about Dental Implants!
Book Your FREE Consult And GET YOUR PERFECT SMILE Back!
(LIMITED SPOTS AVAILABLE. WON'T LAST LONG)

An In-Depth Consult:
We find out what your concerns are, what is affecting you with your smile and cover many different aspects in relation to your dental implant procedure.

A Customised Quote:
Once we know what you want and what we can do, we provide you a custom quote with an easy to follow treatment plan outlining all the steps and investment associated with your implant treatment.
Dental Implants are a VERY popular treatment because of the amazing result you will achieve. Book today and you get…

Book Your FREE Consult And GET YOUR PERFECT SMILE Back!
(LIMITED SPOTS AVAILABLE. WON'T LAST LONG)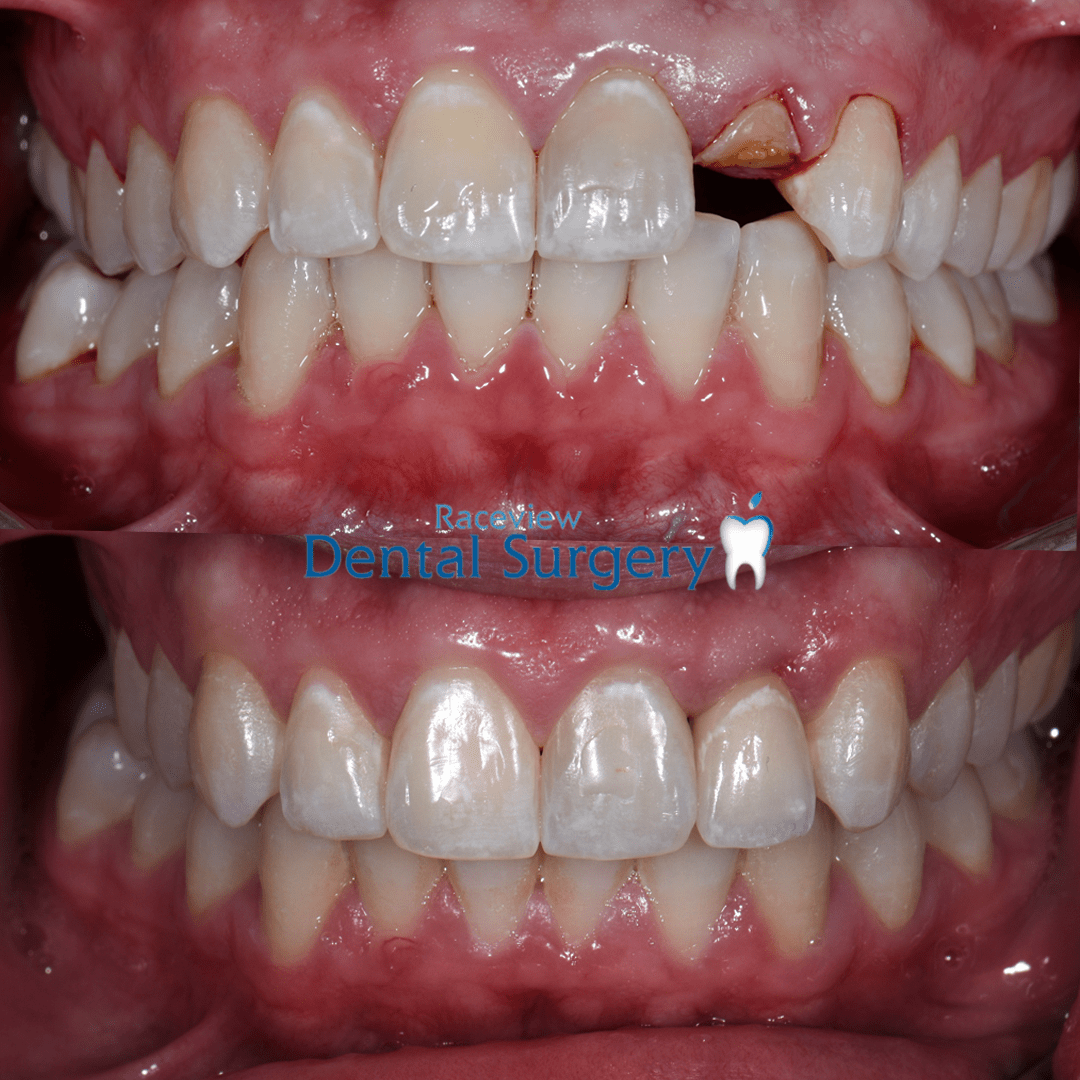 This patient was a young 22 year old male.
He presented to the practice after snapping off his tooth during a sporting accident.
The tooth was taken out and a temporary tooth was made on the same day of the surgery.
Three months later the final implant crown was inserted and patient was extremely happy with the result!
Click Here NOW To Be One of the FIRST 20 People!
(LIMITED SPOTS AVAILABLE. WON'T LAST LONG)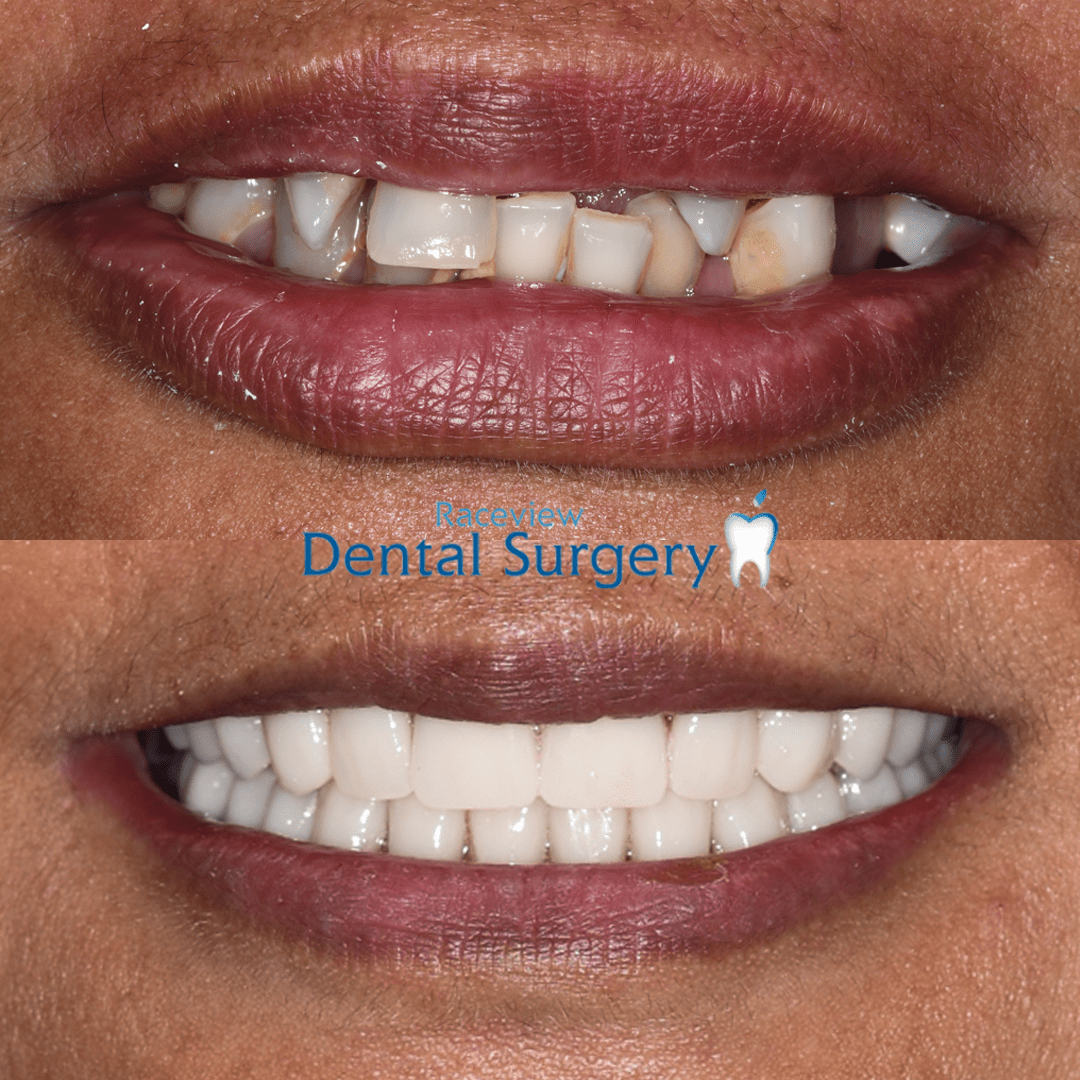 This patient presented for a consult regarding her bad teeth. Patient was initially very anxious and so self conscious about her dental condition that her consultation brought her to tears. After a long discussion about how we could help her she felt comfortable to go ahead with treatment and decided that a full upper denture and two implants to retain a lower denture was most suitable.
Patient was very happy to have her new teeth and no longer anxious about her teeth or smiling.
Click Here NOW To Be One of the FIRST 20 People!
(LIMITED SPOTS AVAILABLE. WON'T LAST LONG)
What Do Our Customers Say?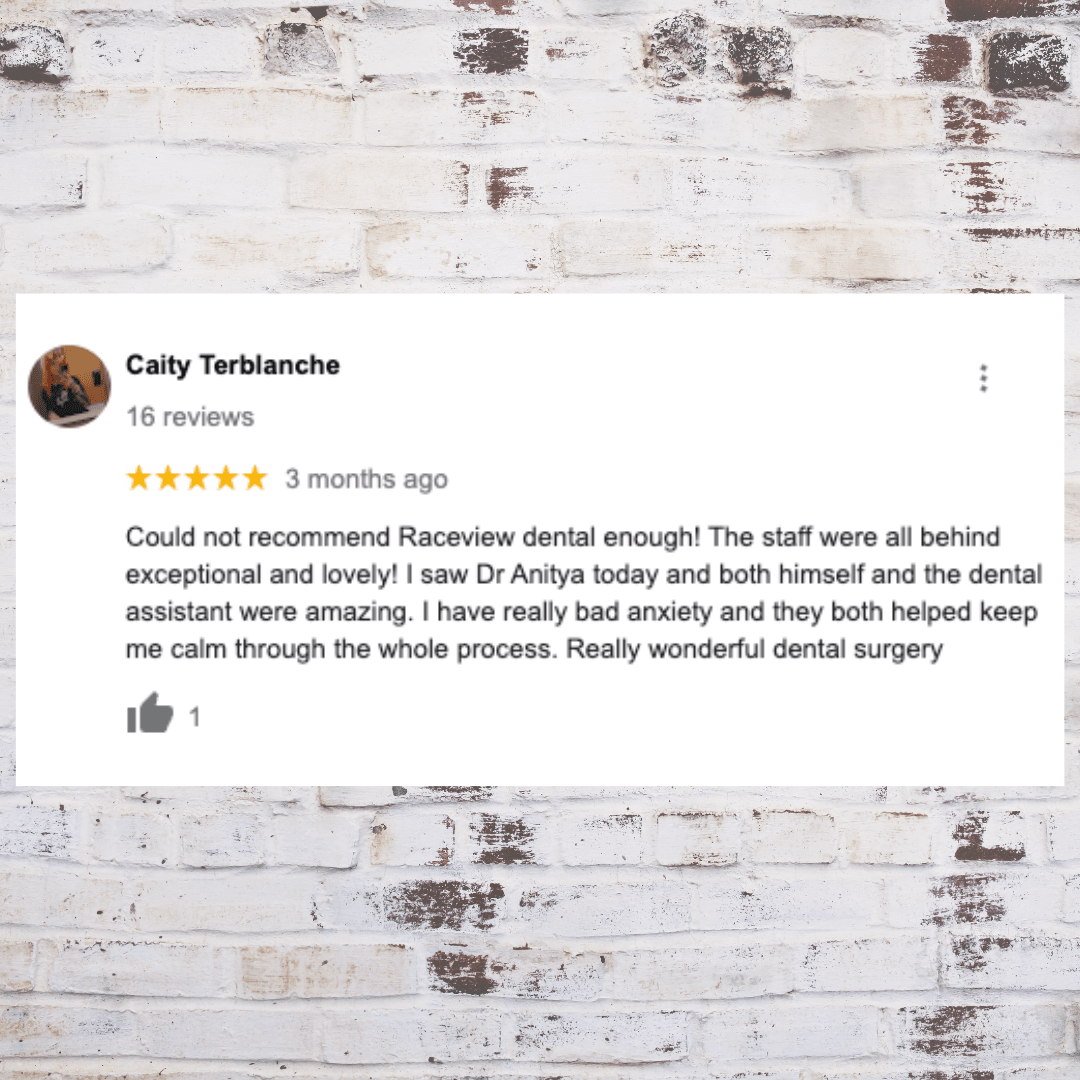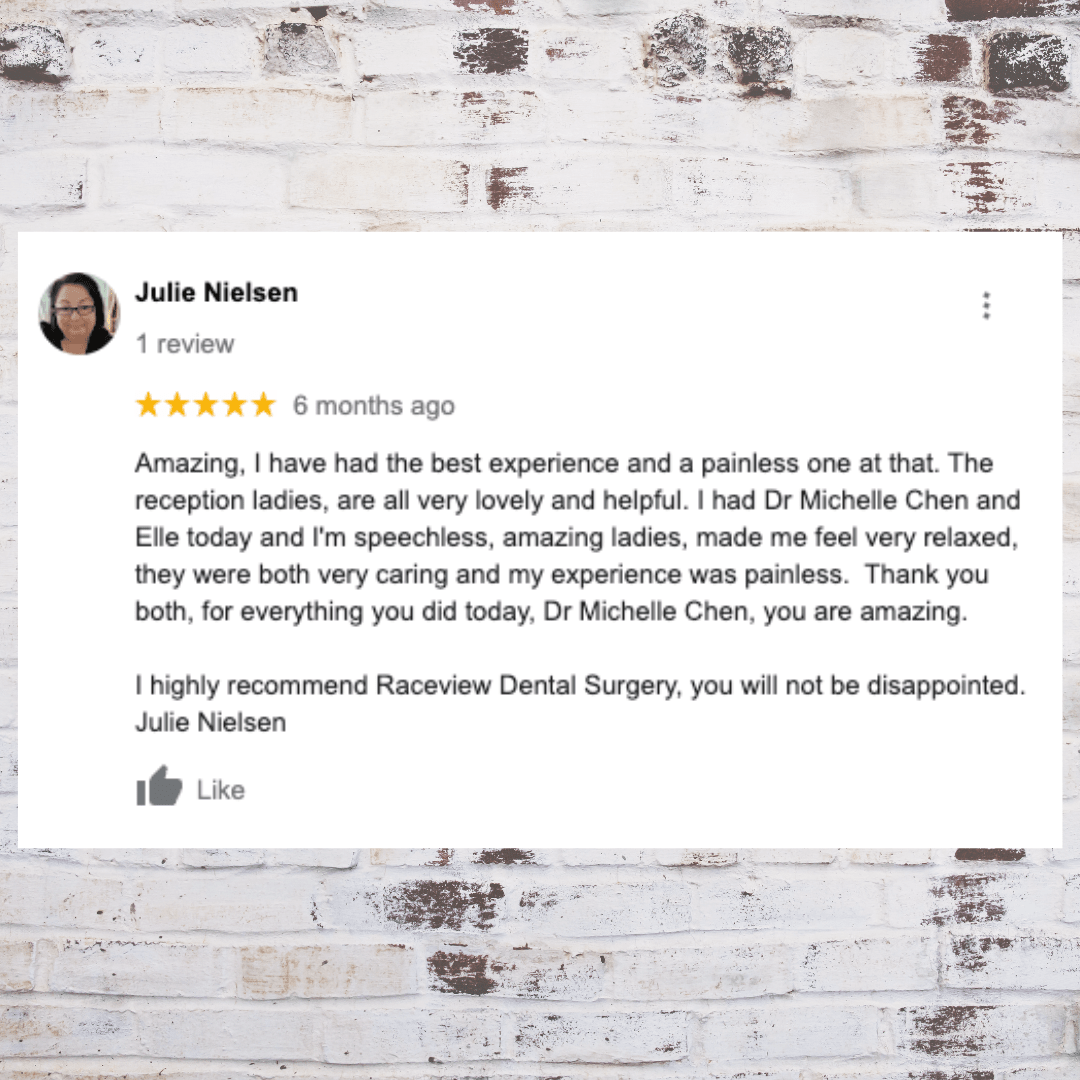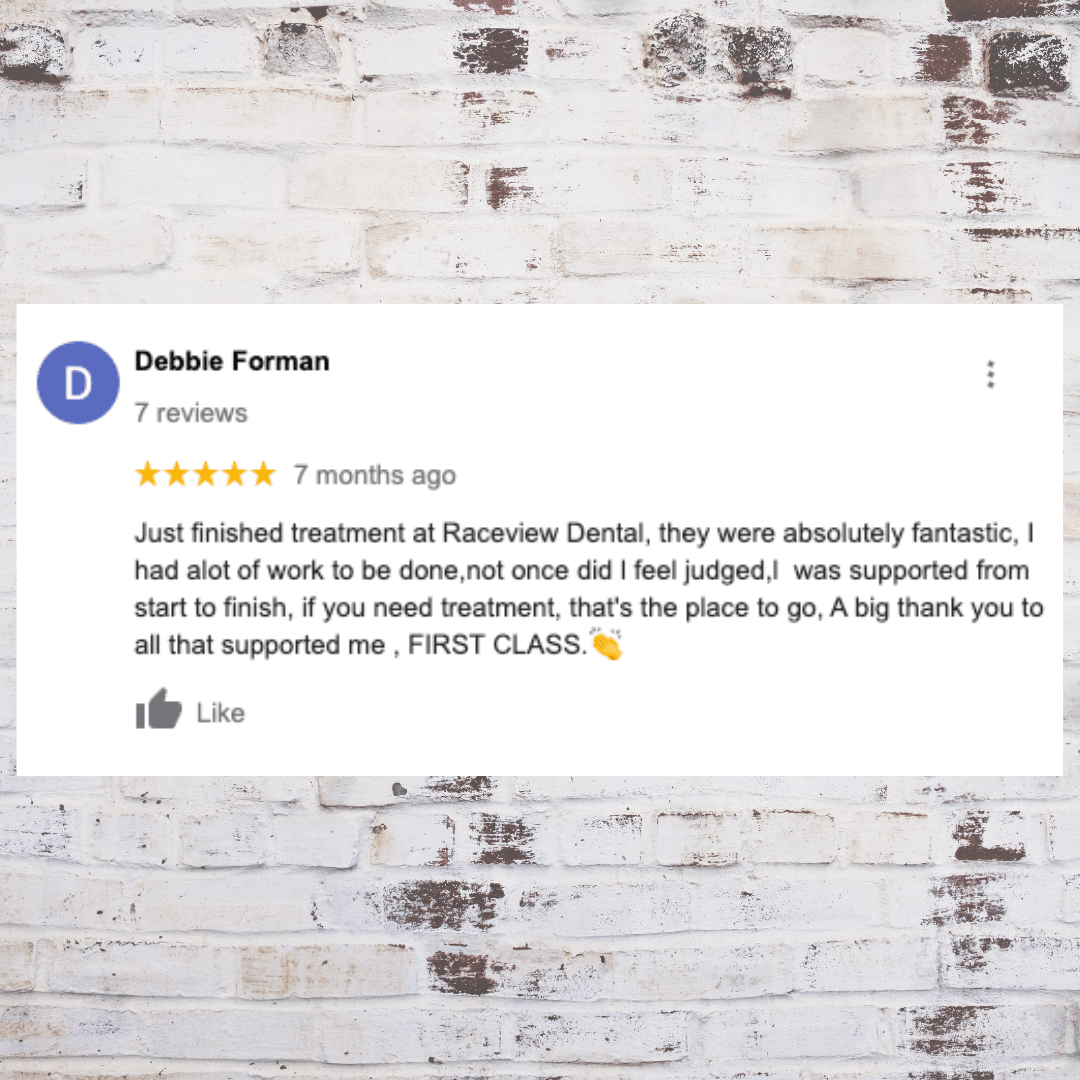 What is
A Dental Implants?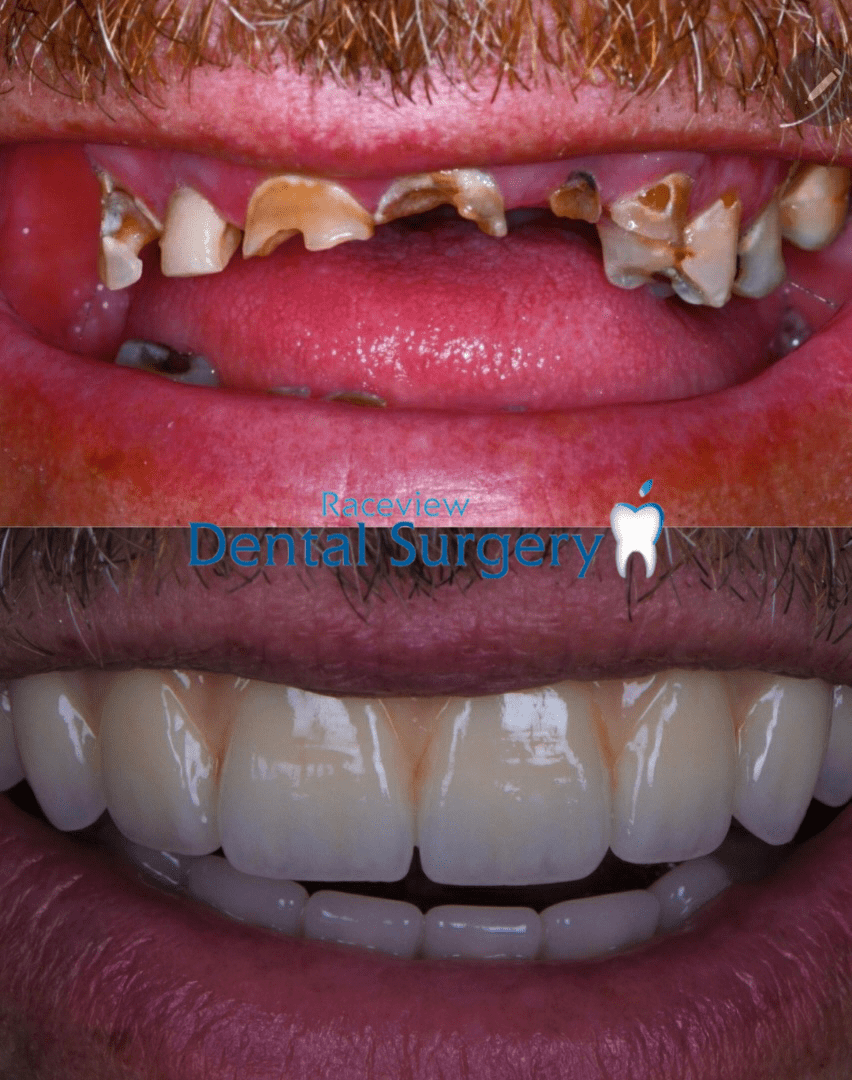 A dental implant is the
best solution
to replace your missing tooth.
The major advantages of implants are that they are fixed in position and do not require any additional work on surrounding teeth. The look and feel of a dental implant is extremely natural. At Raceview Dental, Ipswich, our dentists have provided many patients around the Ipswich region with dental implant solutions to replace their missing teeth.
The implant is typically placed in two stages. In the first stage a titanium fixture is placed in the jaw bone and integration occurs. Once our dentists are satisfied that bone integration has successfully occurred, we proceed to the second stage which involves placing a crown over the implant. For this crown stage, our dentists use local Ipswich laboratories in the construction of the crown to ensure an extremely good quality prosthesis.
Implants are also constructed to stabilise a denture in patients that are missing all their teeth. This means our patients can chew better and allows them to eat all the foods they enjoy. It also aids significantly in the retention of the denture.
Want To Book Your Free Consultation? Click Below To Reserve Your Spot!
YES! I Want My PERFECT Smile Now!
(LIMITED SPOTS AVAILABLE WON'T LAST LONG)
Frequently Asked Question
How qualified are your dentists and where are your dentists trained?
Most of our dentists are locally trained in leading universities around Australia. For our other dentists that have trained overseas in the UK, Europe, or the subcontinent, they have passed rigorous exams to ensure their suitability for Australian practice and have since had extensive experience in private practice settings around Australia. All our dentists have current Australian registration and engage in regular continuing education.
I have health insurance! Do you take insurance?
Yes, we certainly do! We also have a hicaps machine on site for instant claiming of your benefit, so you only pay whatever small gap remains. If you have any questions at all about healthfund benefits, our staff will be only too happy to help.
Do you offer payment plans? Can I pay off my treatment?
Yes, you certainly can! We offer zero deposit, no interest payment plans, with no credit checks! There are four easy questions which our treatment coordinators can help guide you through. We also have the option of early release of super for eligible patients who are in chronic or acute pain or suffering from mental health issues due to problems with their teeth. We offer payment plans to allow our services to be truly accessible to everyone!
"Payment Plans Are Available!"
We're Local: Conveniently located in Ipswich
We're Experts: Our Team are trained by the very best and have decades of experience
We Use The Latest Technology: Only the best equipment is used for to get you your perfect new smile
Our Clients Love Us: We have a vey long list of 5 star reviews on Facebook and Google
Flexible Payment Plans: Achieve your smile goals today with payment plans that are flexible & tailored to you.
We're Friendly: You'll never meet a more friendly and welcoming group of people
Customised Implants: We're committed to providing a plan that works for you.
We Love Making People Happy: We know it's important, so we go the extra mile!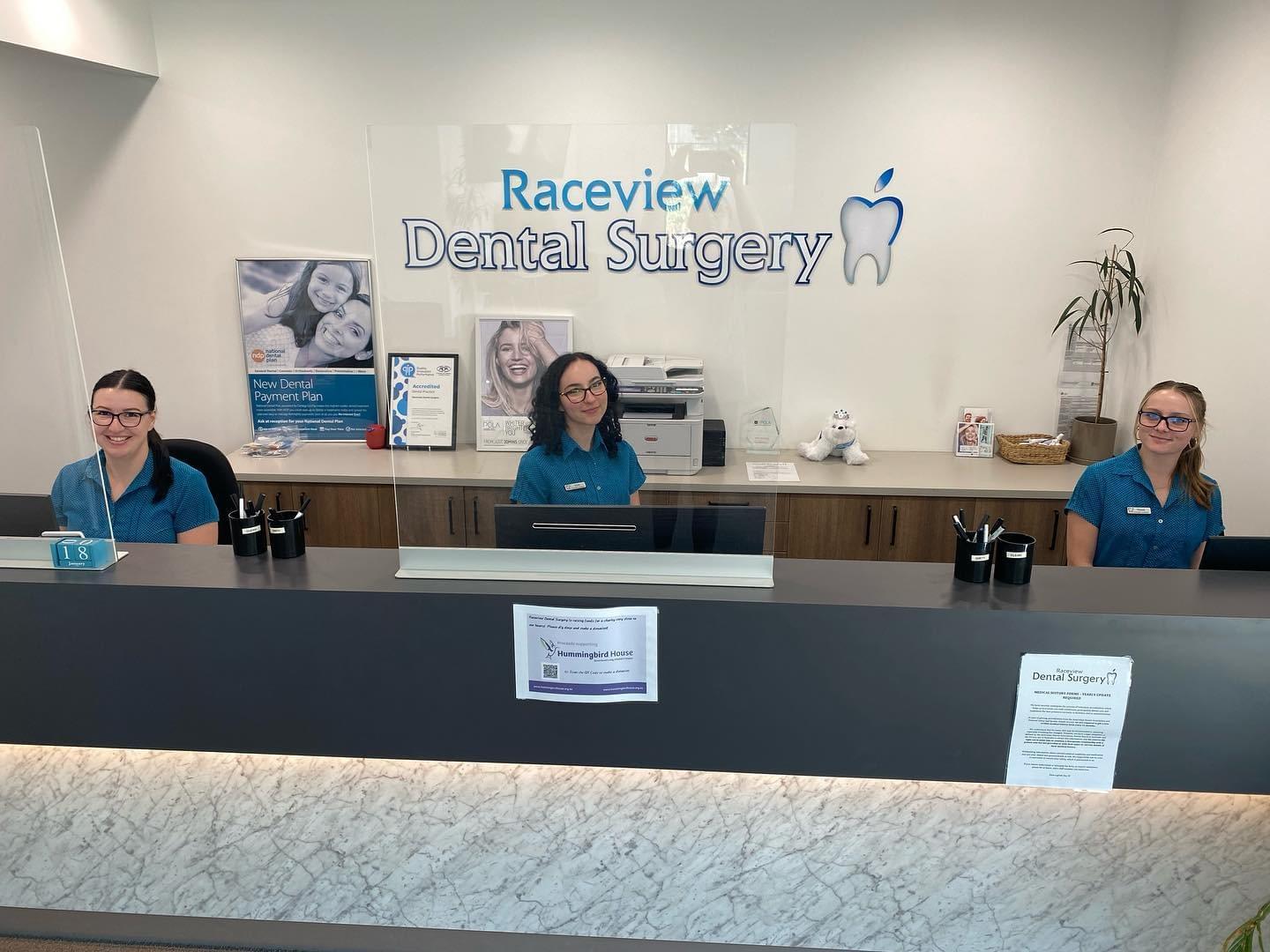 (Find Out For FREE How You Can
Fix Your Missing Tooth)
If you've always wanted to see how you can fix your missing tooth or teeth, there's no better time to find out. With decades of experience providing amazing results for our Patients, NOW is the time to book your appointment at Raceview Dental!
Book Your FREE Consult NOW for a WONDER Smile!
(LIMITED SPOTS AVAILABLE WON'T LAST LONG)

Submit Your Info For a Dental Implants Consultation And...